Strength
&
Stability
Training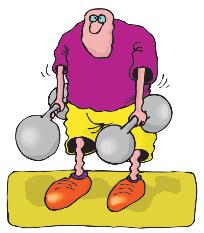 Joe Kapitano of "Totalee - Personal Training Studio" is a club coach of 16 years and a former Australian body building champion. He has put together a DVD on stability and strength training specifically for pistol shooting which shows exercises that have been trialled and they all work well.
It is very reasonably priced and anyone wanting to improve their shooting should not overlook this DVD. It is easy to follow and recommended by those who have used it.

Please contact Joe at Totalee.

His details are

Tel: 02 9756 5178
Email: info@totalee.com.au