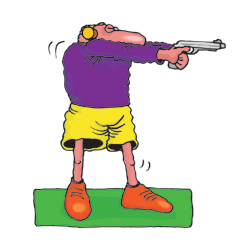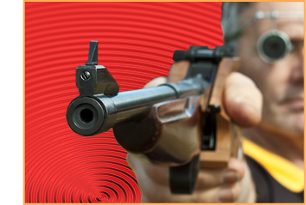 Well I see the new wave of coaching has hit the streets.............so to speak.

A picture going around of an instructor coaching from "in front of the firing line" whilst people are handling pistols.........so much for the safety talks at clubs I guess.
Well I guess they got approval to do that shit, but not under my watch................I wonder who'll get the blame for this breach of safety?

Anyway, I think I'm done with this months rant.
But wait, an observation..........have you noticed how high the overhead storage compartments are on planes? Certainly not made for vertically challenged people! A tip when you disembark......always get your bags from the overhead compartments otherwise you will have to wait till all the fellow passengers get off the plane. You could however stand at the exit door and make out you have a very important phone call so as not to draw attention to yourself and make yourself look like a fucking idiot walking the wrong way up the plane isle.

Disclaimer for this website www.pistol-shooting.com All the information on this website is published in good faith and for general information purpose only www.pistol-shooting.com or its owner, does not make any warranties about the completeness, reliability or accuracy of this information. Any action you take upon the information you find on this website, is strictly at your own risk. The owners of the site will not be liable for any losses and/or damages in connection with the use of our website or its information regarding training techniques or firearm use or modifications. From our website, you can visit other websites by following hyperlinks to such external sites. While we strive to provide only quality links to useful and ethical websites, we have no control over the content and nature of these sites. These links to other websites do not imply a recommendation for all the content found on these sites. Site owners and content may change without notice and may occur before we have the opportunity to remove a link which may have gone 'bad'. Please be also aware that when you leave our website, other sites may have different privacy policies and terms which are beyond our control. Please be sure to check the Privacy Policies of these sites as well as their "Terms of Service" before engaging in any business or uploading any information.
Consent: By using our website, you hereby consent to our disclaimer and agree to its terms. Update: Should we update, amend or make any changes to this document, those changes will be prominently posted here.