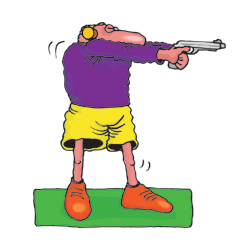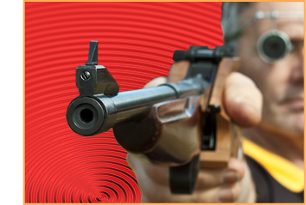 Welcome to my Pistol Shooting website.
Here you will find informative coaching information primarily for ISSF shooting, but can be adapted to virtually all forms of pistol shooting.
Several of these articles are covered in my book. For book sales go to the next page and fill in your order while stocks last.
Having used many of these coaching and training techniques on many shooters over the years, some have become National Champions, State Champions, State Team members and even some to compete in World Cup events overseas. Some even still hold State records they achieved whilst on my programs.

So, please enjoy these articles and hope you gain a little information from what has been written here.
If you have any questions regarding training etc, please make contact through the Book Sales page return email. Either myself or a fellow coach will help with your enquiry.

Coaching Courses Continue
Another big turn out at our coaching sessions. With help from Wally, Brenda, Michelle and Shane, we got through heaps of ammo and lots of positive feedback.
Some of the attendees had done the course before but joined in as a refresher. It is aimed, excuse the pun, at newer shooters that have just joined the club and some are still using club guns. We outlined the benefits of getting their gear together whilst the application process is happening. Things to organise like, shooting glasses, carry bags, scope, ear muffs, shooting shoes, so that when the application comes through, it's not a mad rush to go and buy all the necessary accessories.
Also we emphasise the benefits of buying a gun designed for the matches they wish to shoot. Rather than buying a cheaper gun which does not fit into the criteria of the match or has limited features, spend the extra dollars and buy a more "match ready" gun.
All people that attended improved dramatically which was pleasing to all our coaches. Thanks for the input from Wally who made the trip down south even though he is from "another" club. A reciprocal arrangement might be happening next month at Whiteman Park.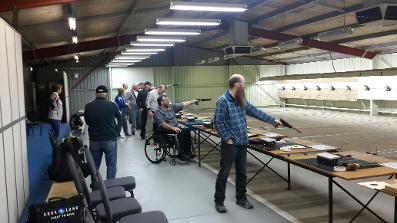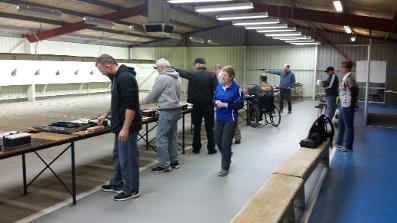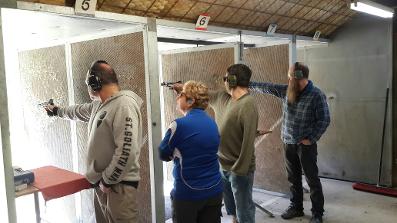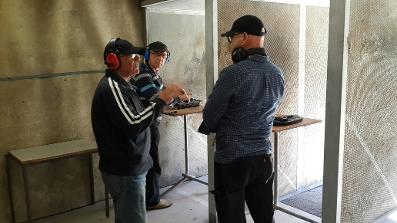 Disclaimer for this website www.pistol-shooting.com All the information on this website is published in good faith and for general information purpose only www.pistol-shooting.com or its owner, does not make any warranties about the completeness, reliability or accuracy of this information. Any action you take upon the information you find on this website, is strictly at your own risk. The owners of the site will not be liable for any losses and/or damages in connection with the use of our website or its information regarding training techniques or firearm use or modifications. From our website, you can visit other websites by following hyperlinks to such external sites. While we strive to provide only quality links to useful and ethical websites, we have no control over the content and nature of these sites. These links to other websites do not imply a recommendation for all the content found on these sites. Site owners and content may change without notice and may occur before we have the opportunity to remove a link which may have gone 'bad'. Please be also aware that when you leave our website, other sites may have different privacy policies and terms which are beyond our control. Please be sure to check the Privacy Policies of these sites as well as their "Terms of Service" before engaging in any business or uploading any information.
Consent: By using our website, you hereby consent to our disclaimer and agree to its terms. Update: Should we update, amend or make any changes to this document, those changes will be prominently posted here.