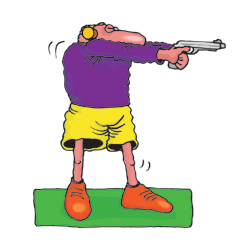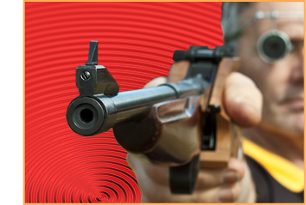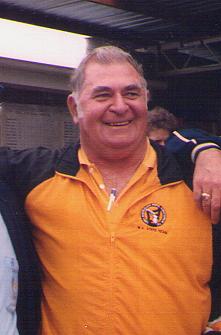 Vale ~ Bruce Welburn

A sad day for all who knew Bruce. Passing away peacefully at home with family present after a short illness. Those that knew Bruce, know he was a person you could rely on to help out with what ever the task was. Recently made a Life Member of WAPA, he said it was such an honour to receive this award.
Bruce started pistol shooting before me but I met him at the Postal Institute Pistol Club in August 1972, I think it was the 22nd, a Thursday night. He was current Treasurer and chasing money, as they do. A big guy back then that you didn't back chat or say much to............ you just paid the man!
Loved his shooting and loved even more the barbies after the shoots and sing-along times. Often he'd bring out his guitar and start with "I'm still learning to play this thing".
He held many positions on WAPA Management from Vice President, Committee and also Team Manager. He was proud of the fact that in all the years as team manager, he never left a team member behind on any trips, even after he threatened to on several occasions.
Nothing much seemed to trouble Bruce. He just looked at things objectively and made a decision based on if he had enough time to have a drink after "fixing" the problem. After a few beers he was always the happy guy at the open. I don't ever recall him raising his voice or throwing his arms in the air or being stressed out.
A lot of shooters will surely miss Bruce. Condolences to all of Bruce's immediate family and extended family members.
Goodbye Big Guy.............