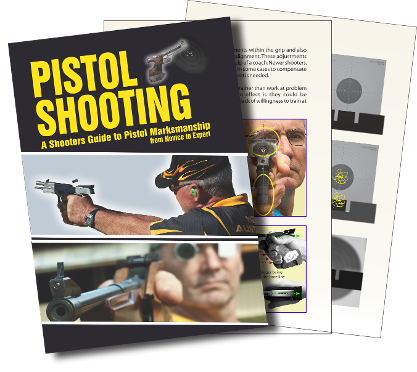 Prices for our book:
E-Book for overseas only:

Cost is $18.00 payable via PayPal
Hard Copy: Australia $23.00 + P+H
FILL IN THE ORDER FORM ON THE RIGHT TO SECURE A COPY

CLUBS CAN BUY BULK ORDERS WITH DISCOUNTS GIVEN FOR ORDERS OVER 5 BOOKS.

PISTOL SHOOTING
"A Shooters Guide to Pistol Marksmanship"
We have up-dated our book and copies have arrived. Overseas buyers can get the book on-line. Due to postage costs for overseas it was necessary to offer this deal but should you want a hard copy we can give you a quote on postage.

Contents of the book are primarily ISSF based but also incorporates Service and WA1500.
It gives you an understanding of the essential skills required to develop your shooting.